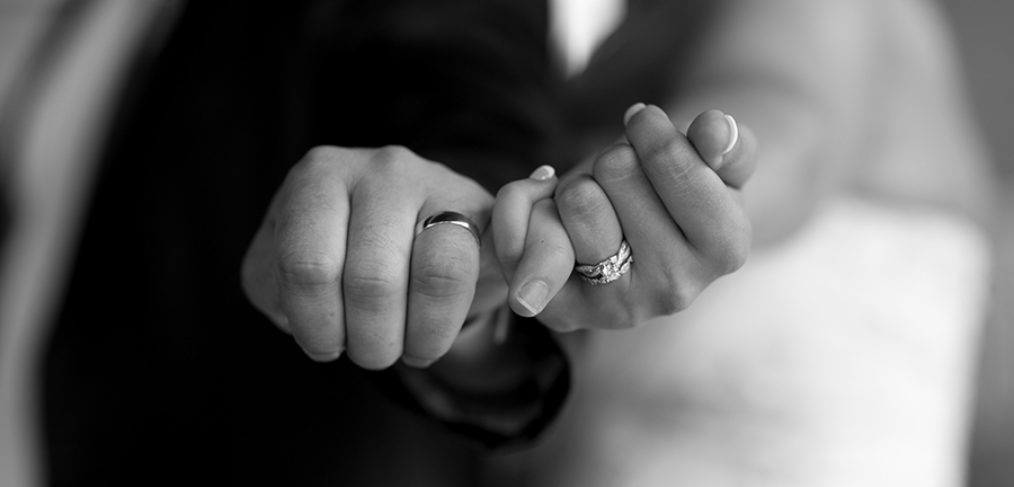 Bud and Alyssa first met at a Chilies restaurant in 2013 after initially meeting on line via "Chemistry.com". Clarence, AKA Bud, worked the night shift as an Orlando Police Officer and Alyssa, as she says,"being surrounded by engineers limited our dating scene so we both turned to online dating and it all turned out for the best!" Bud said that," they talked for hours, about everything from work to zip lining, and unbeknownst to them, began laying the foundation of what would become a wonderful and lasting relationship." Bud's proposal began with an invitation to dinner and a movie, after which they headed for their favorite local spot, Cranes Roost. " It's where we first became officially boyfriend and girlfriend, and had our first kiss." Bud even had a photographer there who, under the false pretense of "practicing" on them, proceeded to take their picture. Alyssa went along and agreed to " have some stranger take our photo" Bud, after the first photo, got down on his knee and proposed! She said YES and now here they are, happily married newlyweds in 2016.
August 6 th was the big day and Bud and Alyssa agreed that they wanted an outdoor themed wedding, without the outdoors…" Too hot for a Florida August outdoor wedding" said Alyssa. They chose the beautiful Plantation in Venice, a spot on the East coast close to where Alyssa grew up. One thing Alyssa knew for certain was that she wanted a cookie table at the reception. " I was raised by my Mom and always grew up close to her, she was the one there through thick or thin. My Dad lived in NY so when I visited him he would make sure we had our time together by waking me up in the middle of the night and we would have Oreos and milk" How super sweet..pun intended!
Everything came together beautifully on their wedding day in large part due to Alyssa being a very hands on and involved bride. "Everything was set up and made by myself or one of my amazing bridesmaids- from the homemade jams and the signs to the center pieces and the kids table!" Apart from a tiny thunderstorm that blew through as the ceremony was about to start the wedding was a success…lively & full of dancing and laughter, which ended with an exciting ecofetti departure. Alyssa and Bud Stan and I wish you two lovebirds a long, safe and prosperous life together and want to thank you for inviting S & S to be a part of such a momentous occasion in your lives!
Florist, Garden of Eden        Snapshot Photobooth
Makeup By Corinne             Gown