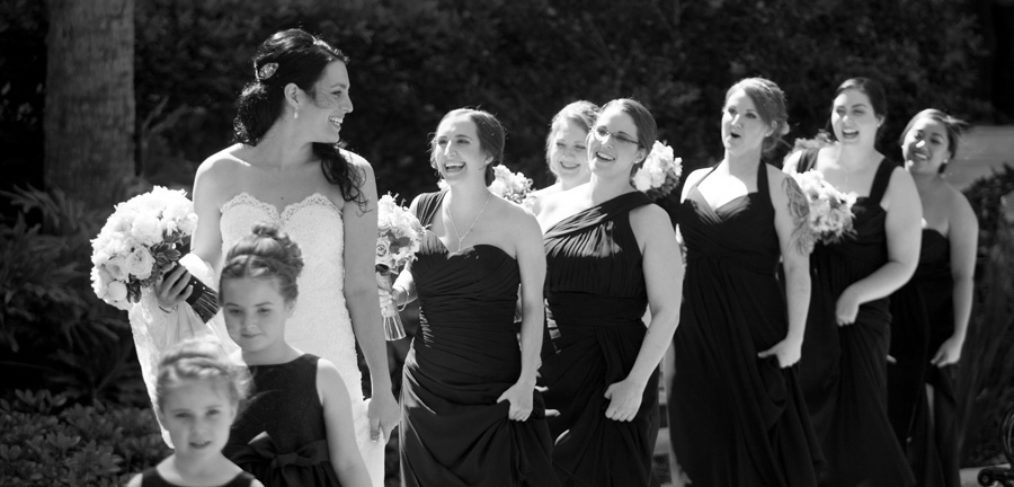 Mike Conley ( originally from New Hampshire ) and Cheryl Martin ( from Orlando) immediately hit it off when they met on E Harmony's dating website back in 2010. Chey said they couldn't stop talking to each other…that's a good start I'd say. 2 months after actually meeting they started dating, December 13 th 2010.
The engagement….Mike and Cheryl had been stuck inside dealing with the freezing winter of New Hampshire. Cheryl had planned a mini vacation with one of her friends, Trinh, to go enjoy the warm weather of Florida. Mike appeared to be rather upset that Cheryl was going to Florida and to Disney without him. So, with a "frustrated" Mike at home, Cheryl and Trinh boarded their flight to Florida. Saturday came along with Mike hardly talking to Cheryl since her arrival, and she headed off to Disney with her family and friend. Little did Cheryl know that Mike and Trinh had been plotting for several months along with a few family members. They all were in on it! Cheryl and gang stopped at their traditional photo op spot in front of Cinderella's castle. Cheryl's dad smiled and told everyone to move in closer for the photo op. As soon as the photo was done, Cheryl could see what appeared to be Mike out of the corner of her eye. She was excited thinking that he had just decided to surprise her with the visit. But instead he stopped and got down on one knee! He asked Cheryl to marry him and even in her shocked state, she said yes!
The happy couple chose St. Augustine for their April 26 th wedding, with Lightner Museum the ceremony site and Casa Monica the reception location. Mike fell in love with the area when attending his Best Man Sean's bachelor party…it reminded him of Boston, but in Florida. The couple are " big on history" and they " fell in love with the architecture, the paintings, and the sculptures of Lightner Museum" Chey said she instantly became obsessed with Casa Monica…"It was stunning and the rooms made you feel so elegant. The vintage look and the general vibe of the place made it a must for us."
When I asked Chey what she loved the most about her wedding day she replied, "I loved that we could get all of our family together in a place that had so much history." Mike's response was the same, "friends and family from all over the country took time out from their schedules to travel with us to celebrate our special day. Everyone was so relaxed and happy to be with us"
Mike had very useful advice for future couples…
First off, once you propose, try to convince your new fiance to enjoy engagement for a month or two. There is NO RUSH to plan the wedding -no matter what she or anyone else says- and you are only engaged once. Take the first couple of months to do something while you are engaged so you have something to look back on during engagement. Plan a few weekends away, a road trip, or go to a few concerts. Why skip the excitement of being engaged and jump right to married life? We did this and are very happy that we did not rush into things.
Second, during your wedding weekend, it's about you and your to-be wife. If anyone offers to help, let them. You will have the chance to repay the favor on their day.
Third, just before it is time to get dressed, set 30 minutes aside for you and your best man. Go grab a quick bite to eat or a drink and talk. It helped me relax and transition into the ceremony.
Lastly, take in the day. Sit back and capture little moments throughout the night. Watch from your chair as your friends and family share laughs. Enjoy how happy everyone is to be there for you. These micro-moments are for you and your bride to hold onto for the rest of your lives.
And Chey's excellent advice…
Take a deep breath every time you start to feel stressed the week leading up to your wedding, it is easier said than done. But you can only control so much and you have to hope that the people who are in your bridal party will be there for you and help make your day what you imagined. And enjoy it, stressing over the little things will not fix them, you just have to roll with the punches and have a blast and enjoy your big day!
Mike and Chey are a very special, loving, caring , gorgeous and smart couple! Stan and I had an amazing day with them and wish them many, many years of happiness together!!!