In Orlando Florida, and Florida in general, weather is a very important factor to be seriously considered when planning your wedding day. Your Orlando Florida Wedding Photographers could be hugely impacted by the weather on your special day should it decide to rain. In order to ensure that the photos will be just as beautiful as the happy couple, here are a few Wedding Photography Tips from a couple of Orlando Florida Wedding Photographers that have firsthand experience in coping with this challenge.
Orlando Florida Wedding Photographers – TIP #1
CHOOSE A VENUE WITH A LOT OF WINDOWS AND BALCONIES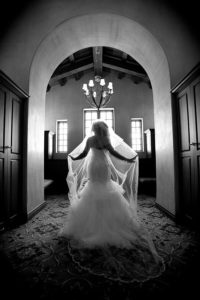 Look at Your Venue. From an Orlando Florida Wedding Photographers perspective, ask yourself, is there a lot of light coming into the building from the outside? Are there lots of big windows to let that light in? Are there overhangs, balconies, outside areas that are sheltered? As Orlando Florida Wedding Photographers we love locations that have all of the above because we want your Wedding Photography to be a treasured keepsake of your wedding for years to come! If it is pouring rain, as Orlando Florida Wedding Photographers, we have experience taking photos inside, by a large window, still giving the photo a kiss of natural light making the shot much more flattering than those taken with a harsh direct flash alone.
The same technique can also apply to balconies. We can easily take wonderful available light pictures under a covered balcony and no one would know that it was pouring rain outside. Your photography should have natural light, and lots of it, because it's far more flattering than flash photography.
Orlando Florida Wedding Photographers – TIP #2
AVOID A LATE AFTERNOON WEDDING DURING THE SUMMER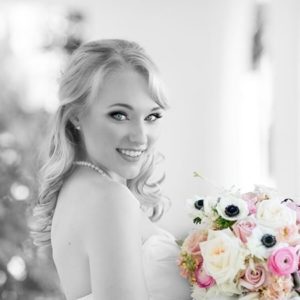 Local Orlando Florida brides will likely already know this, but our destination wedding clients may not. There are many Wedding Photography Tips but this is a biggie! Orlando Florida Wedding Photographers know better than anyone that in the summer months from May to September your wedding photography can become more challenging as our Orlando afternoons are often peppered with violent thunderstorms. Rain with lightening, thunder, and even flooding is almost guaranteed on a daily basis, especially later in the afternoons. This can seriously hamper your Orlando Florida Wedding Photographers results.
Because you cannot avoid the weather, its best to just plan around it. If you do, your Wedding Photography will be much better for it. The more the heat builds up the greater the chance of thunderstorms. So, consider having your wedding start earlier in the day. The mornings are cooler and you increase your chances of avoiding the rain altogether. An added bonus to this is that your Orlando Florida Wedding Photographers often center your photos around beautiful lush landscapes and will appreciate shooting your photos with the softness of the early morning light.
Orlando Florida Wedding Photographers – TIP #3
PLAN EXTRA TIME FOR GETTING TO THE CHURCH AND THE RECEPTION!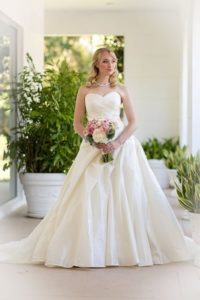 We can't stress this enough!! If you have a 20-minute drive from the hotel to the church, then give yourself twice that to be safe. If the weather is terrible, and the roads are flooded, which is quite possible in the summer, you will be late if you haven't allowed yourself extra time. Orlando Florida Wedding Photographers don't want you to be late because then they will have less time for your photography session. Of all our Wedding Photography Tips, this is one of the most important. Orlando Florida Wedding Photographers need time to take great photos. There is no harm in being early, and your stress levels will remain on an even keel. Starting late can have a domino effect on everything else planned for the remainder of the day and can really bring about additional stress. The last thing your Orlando Florida Wedding Photographers need is less time for your photography session. Florida Wedding Photography takes time and should not be rushed. The more time Orlando Florida Wedding Photographers have, the more poses we can do, the more fun we can have, the more locations we can visit, which all leads to better wedding pictures.
We want your Florida Wedding Photography to remind you of your beautiful rainy wedding day, and not a soggy, stressful disaster of a day!
Orlando Florida Wedding Photographers – TIP #4
HAVE FUN WITH IT!!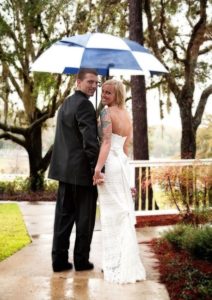 What does that mean? Well, if you are having an Orlando Florida Wedding in the summer and you know that you most likely will have to work around the rain, then get some fun umbrellas. As Orlando Florida Wedding Photographers, we know how to use the rain to keep it romantic and fun. An umbrella can quickly add some color, flair and uniqueness to your photos. It may be a good idea to at least have umbrellas available for each couple in your wedding party, and perhaps some extras for the parents, and of course for the bride and groom.
Order them in advance, maybe even in the color scheme of your wedding, or engraved with Mr. & Mrs., Maid of Honor or Best Man. The possibilities are endless and they will be fun props to use in your wedding pictures. With pop up showers always being a possibility in Orlando, you could even consider using umbrellas as wedding gifts for your guests. Now that's a functional gift everyone can appreciate and the end result is that your photos will have a fun and unique look!
Orlando Florida Wedding Photographers – TIP #5
PLAN A FIRST LOOK SESSION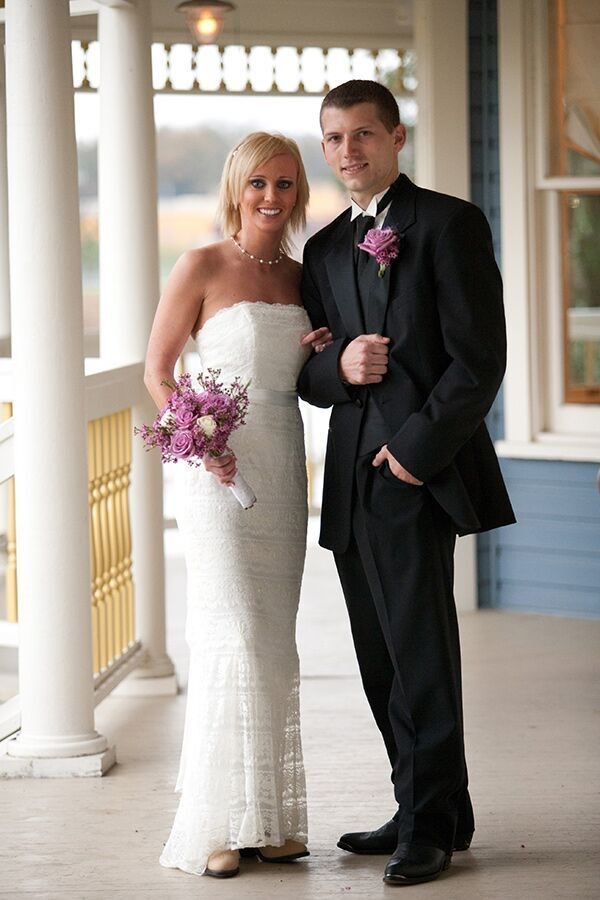 Now not every bride is going to be okay with this suggestion but it really is a good idea. We love having 2 opportunities to photograph our Bride and Groom as it lets us get more pictures. So, let's run this scenario by you. What happens if it is pouring rain after the ceremony during the time allotted for your wedding photos to be taken? To put it bluntly, you're screwed. Not every venue will have what we talked about in Tip #1. Lots of light, overhangs, etc. Do you really want all of your wedding pictures to be taken in a dark dimly lit room? Your Wedding Photos will not be the memorable keepsake you had hoped they would be.
Florida is lush and green so your wedding photos should most certainly reflect that. If you have a "First Look" session before the ceremony starts, then we've got your shots done and there is nothing to worry about if it's pouring rain when it's time for the Bride and Groom pictures after the ceremony. It's a huge plus for Orlando Florida Wedding Photographers to have this second window to take your pictures. It's just one more opportunity, on a hectic and busy day, to ensure that your Wedding photos are everything you had hoped they would be and more. If it's not raining, even better because now we can really have some fun. The pressure is off as we got what we needed earlier. Now we can take this opportunity to be creative and get those fun and romantic pictures that you see in the bridal magazines.

FINAL THOUGHTS
So, we hope that some if not all of the tips provided here can help bring out the very best in your Orlando Florida Wedding Photographers photo shoot and to our clients, we wish you all the absolute best on your very special day. We are here eager to share our years of experience to give you added inspiration and ideas during the photo planning stages of your wedding to come.
Every bride and groom deserve to have beautiful, timeless images that reflect the moment when they chose to pledge to love one another for forever. We at S & S Photography hope that our Wedding Photography Tips have given you a little something extra to think about and that your Wedding Photography is a huge success!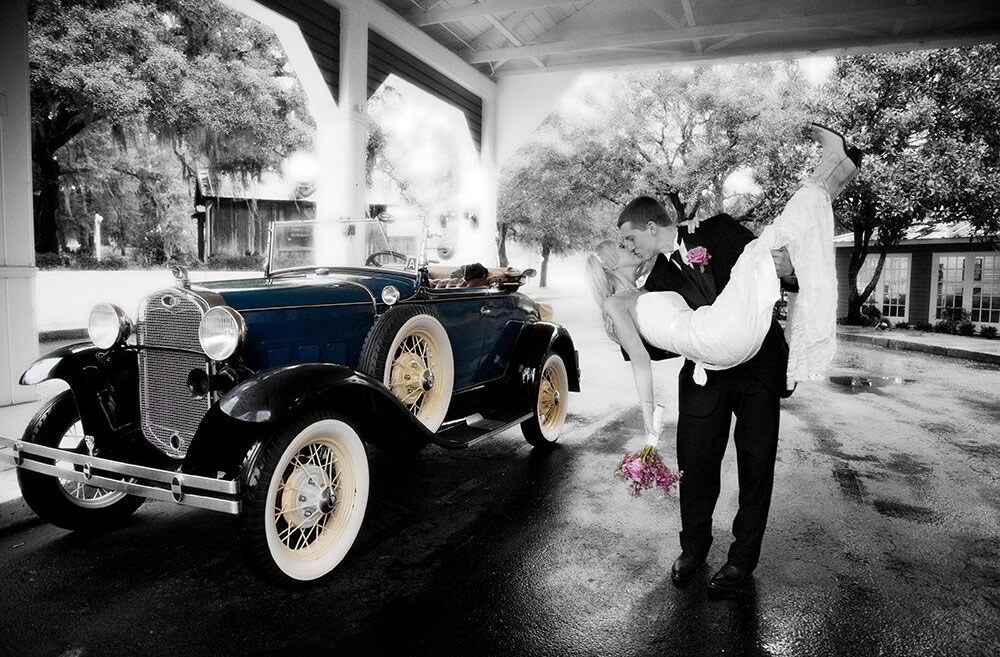 Be sure to check out some of S&S Photography's work on FACEBOOK and INSTAGRAM!