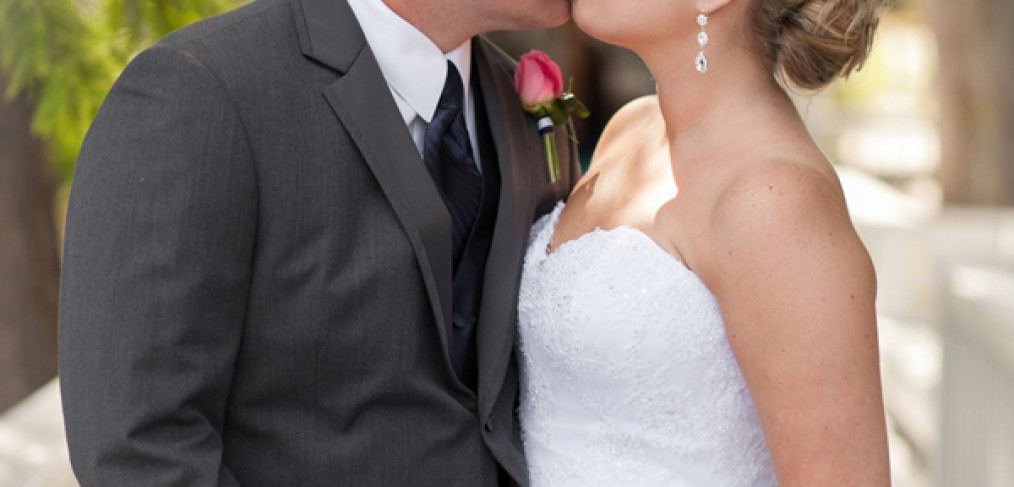 Shannon & Jon's beautiful, romantic wedding at Paradise Cove
Many of our current couples are making a wise move and are choosing to do a "First Look" session with us and get all of their romantic pictures done before the ceremony even starts. It's not traditional, but it certainly makes a lot of sense in certain situations….and believe you me, if a marriage fails it will not be because the couple broke tradition and saw each other before the ceremony.
Actually, it's a smart move for several reasons. It allows for a private moment where the couple can see each other without being on display, without dozens of eyes starring at them, without the worry of being judged, and they can be emotional and tender alone, privately. Every time we do a First Look I get tears in my eyes.
Another great reason is the couple can then participate, if they want to, in the cocktail hour. Many use this time for pictures, but many of our couples also want very much to mingle and participate in the cocktail hour. This allows them to, and also, it gives us a second photo opportunity if something went wrong earlier. Let's say the weather was not ideal earlier, or the pictures started late because the bride was not ready on time, or the zipper on the dress broke and needed a quick repair. Whatever the reason may be for a delay, and believe you me this is the day for little things to unexpectedly happen, we have extra time to get the pictures.
If our First Look session does not happen, we can use the cocktail hour time to get the pictures done. It allows us two opportunities for those Romantic pictures, if the need arises and it's a win-win for everyone. Stan and I did the same thing when we got married in 1992!
Shannon and Jon did exactly what we're talking about, and it worked wonderfully, and they have amazing pictures! Congratulations to a lovely couple, married on April 28th at Paradise Cove. We started with Shannon's pictures, then rolled into the First Look, continued on with the pictures of Shannon and her girls, her family, Jon and his group, and then covered the ceremony.
After the ceremony we did the group pictures, a few fun shots with the bridal party, and off the couple went to mingle and enjoy the cocktail hour with their guests before their Grand Entrance. This might not work for every couple, but it is becoming more acceptable and is worth considering.
The Details:
Shannon's hair was done by Kristy Alonzo, 407-766-3335 and her flowers by Windermere Flowers 407-900-9604.
The officiant was Rev. Kevin Knox, 407-521-VOWS, and her DJ, Tom Sturges, 386-314-6344.
Big City Catering handles the food, 407-438-3488 and the cake came from Publix.
[nggallery id=25]